Author: POS Supply Date Posted:14 October 2015
---
POS Paper Rolls - More than Just Plain, But Still Essential
What would you do without POS paper rolls? Write down every item purchased? Yikes! Not only are your POS paper rolls essential, but they can be pretty, too.
POS paper rolls may not seem like the most glamorous topic to be thinking about. We agree. They're not glamorous. More importantly, they should never be exciting - as in, "Oh my goodness! We're out!" That's what we're here for - to keep you fully stocked at all times, especially during those periods of heavy traffic. For many retailers, that would include the holidays. For school supply outlets, that would include Back-to-School mania. What are your peak periods during the year?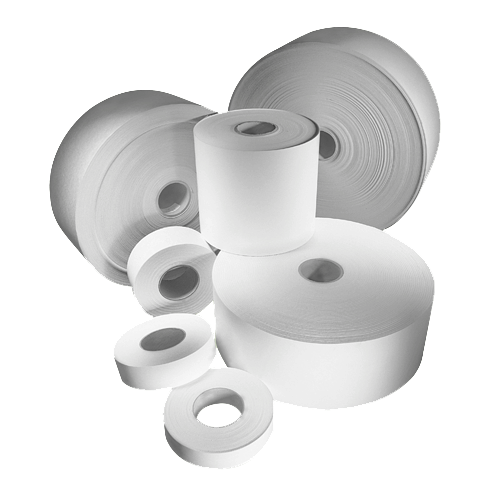 Today, we're talking about POS receipt paper rolls. Of course, we also have thermal printer barcode labels for both the thermal transfer printer and the direct thermal printer. If you're ever curious about the difference between thermal transfer and thermal direct, check out our blog article, "Thermal Direct vs. Thermal Transfer Barcode Labels." In this article though, our key focus is on POS paper rolls for your thermal receipt printers.
Variety of POS Paper Rolls
We have a wide variety of sizes and counts - 40mm x 95mm (30 rolls), 44mm x 70mm (48 rolls), 44mm x 76mm (48 rolls), and much more, all the way up to 112mm x 130mm (4 rolls). That's dozens of different sizes. Of course, we have lots of the 80mm x 80mm in stock - the most popular size in the industry. We carry the large 25mm core and standard 12mm core so we have your receipt printer and even ATM machines covered.
In addition, we have EFTPOS rolls, bond single-ply rolls, bond multi-ply rolls, and eco-friendly rolls. We remain keen on remaining your POS supplier.
POS Paper Rolls Can Be Pretty, Too
At POS Supply, we carry five (5) pastel shades, in addition to plain white. This is for the 80mm x 80mm pos rolls, suitable for all 80mm thermal printers.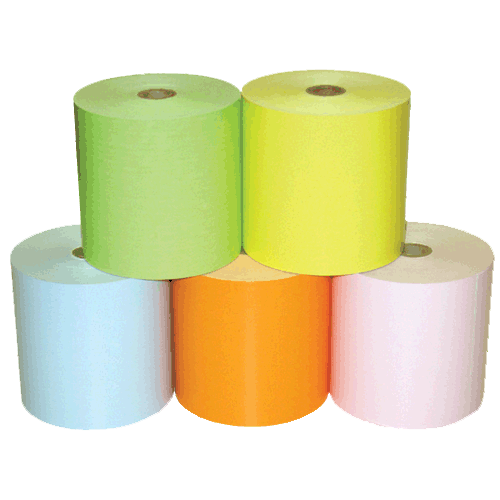 - Green
- Yellow
- Blue
- Orange
- Prink
Besides the coloured paper, you can leverage your POS with receipt marketing—custom artwork printed on the reverse of your receipts. And it's surprisingly affordable.
Thermal Fax Rolls, Too
Because we carry so many different kinds of rolls for your POS printer, it makes sense that we would also carry the same kind of paper rolls for your fax machine. These are high quality, medium sensitivity thermal fax, point-of-sale paper rolls. With the 210mm and 216mm widths, these are suitable for most any POS thermal fax machine, including Sharp, Panasonic, Brother and more.
POS Supply, Your Source for POS Paper Rolls
You can find out more of the details of our POS paper rolls here on our website, or give us a call at 1800 FOR POS (367 767).
---
Leave a comment